Plant Modifications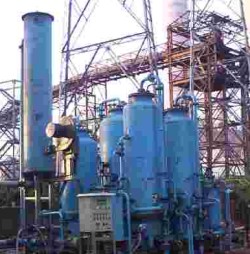 Over a period of time the changes are needed in the water treatment facilities. This may be due to change in the raw water analysis, as the manufacturing capacity needed to be increased, new developments in the water treatment technologies whereby more economical solutions are available, some of the equipments are not giving proper service which needs to be replaced, etc.
We undertake the projects for modification of existing water treatment plants to enhance capacity, to add some processes to acieve operational economy, to convert manual plants to automatic or semi-automatic operation as per requirement or just replacement of old worn out equipments.
Our team of process, mechanical, instrumentaion and control engineers assist clients in all aspects of process systems to carry out modification. We design, manufacture, supply, erect and commission the standard and customized water treatment systems to meet the client's need.