Service Contracts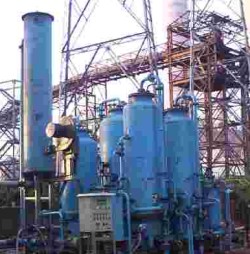 Every eqipment needs servicing and water treatment plant is not a exception to it. Periodical preventive maintenance keeps the down time minimum, increases the life of the equipment, minimises the break-downs and overall life-cycle cost is minimised.
Though above is true for the water treatment plant, there is another consideration also. That is; water treatment plant is a process plant which processes the water to the desired quality. Here water is a raw material; whose quality is not constant all the time. There will be seasonal variations as well as variations over a longer period of time.
Due to above one needs to take corrective actions to get consistance quality water in required quantity. If the proper corrective actions are not taken in time then there may be increase in chemical consumption, power consumption as well as more operator's time to look after the plant.
We undertake the annual service contracts of existing water treatment plants to achieve operational economy.
Our team of process, mechanical, instrumentaion and control engineers assist clients in all aspects of process systems to carry out servicing of water treatment plant.
To know more; contact us with the details of your water treatment facility